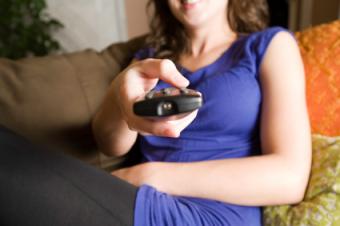 The Doctor Oz show is a popular show filmed in New York City. The host, Dr. Oz, has quickly become a television icon, engaging audiences with health topics ranging from diet and nutrition to disease prevention and everything in between. He uses his expertise to offer insightful medical facts, answering questions from the audience and viewers everywhere. You can watch segments of the show online and peruse old topics, expert discussions and conversations with his audience
Who is Dr Oz?
Aside from being the host of the Dr. Oz show, Dr. Oz (Mehmet Oz) is vice-chair and professor of surgery at the University of Columbia. While he may have been a great success off-air, his on-camera accomplishments began with guest appearances on Oprah's show. From there he became a popular television personality, acquiring his very own show
The Doctor Oz Show
Television programming has evolved, becoming much more focused on teaching the world than merely entertaining. People are intrigued with shows that explore art, travel, history and health. While the occasional reality series featuring a myriad of wanna-be singers, dancers and movie stars still appeals to the masses, shows like the Dr. Oz show are a combination of informative and fun.
What Can I Learn From the Doctor Oz Show?
Some of the interesting topics Dr. Oz tackles on his show discuss food, diet, success stories, tips and tricks and much more. Here are some fast facts courtesy of the Dr. Oz show:
A flu vaccine may help prevent a heart attack (Dr. Oz explains that in a small percentage of cases, vaccines reduce the chances of other illness, including heart attacks, caused by an active immune response)
Tomatoes and romaine lettuce help strengthen the nails
9,000 hospitalized patients die each year from dangerous bacteria
Spicy foods promote body odor by increasing sweat
Eating peanuts during pregnancy is linked to increased asthma rates
Vitamin A and C creams help thicken the skin under the eyes and improve the appearance of under-eye circles
Watch The Show Live
For those who are interested in taking a trip to the studio and becoming a part of the Dr. Oz show, you can get free tickets by calling the ticket line. Come up with your very best question and perhaps hear the answer-live.
Dr Oz on Diets
With a plethora of diet plans, pills and advice available, many viewers of the Dr. Oz show want to know what they can eat for better health, weight loss and weigh management. Dr. Oz has much to say. He not only provides up-to-date information relating to these issues, he has written a diet book. In his book, You: On A Diet: The Owner's Manual For Waist Management, he outlines significant physiological and biological information, helping readers understand the mechanics of diet and the body. Further reading introduces a diet plan, recipes and practical information compiled to help a serious dieter reach his goals.
Conclusion
Those referring to television as "the idiot box" may have to rethink their phrase, as the Dr. Oz show and others like it are an accumulation of constructive information.
.