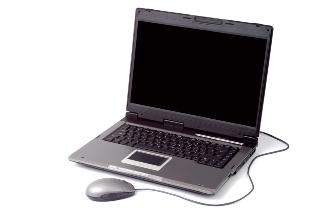 Finding a diet online can help with your fitness, weight loss, and nutritional goals. With a wide range of choices available, you should be able to find the support you need with the click of your mouse.
Benefits of a Diet Online
Finding a diet program online not only aids the fitness process, it also provides support and encouragement. Having a diet buddy or support system can help promote more weight loss, which is something not everyone has access to in real life. Logging onto an online dieting program can provide you with people who have been in the same place you are, struggling with the same issues, and meeting their goals the safe, healthy way.
Other benefits of an online diet plan include:
Specialized recipes
Food diaries
Cardio workout ideas
Weight training tips
Chat rooms
Calorie counting calculators
Fat burning calculators
Nutritional information
While not every online diet has all of these features, they are commonly spread throughout the online dieting community. Some websites charge per week or month for use of their features, while others are free. Check with the specific website you are looking into before signing up.
Program Websites
Many popular weight loss programs have their own websites set up to supplement the books, meetings, or routines that are recommended. If you are currently signed up for the program, chances are you will qualify for free or reduced rates if the website has a fee. Below, some of the more popular weight loss programs' websites are discussed.
Nutri-System, a pre-portioned meal program, offers free membership. For members, advantages include articles relating to heath and fitness, online chat rooms and bulletin boards, and free counseling and support.
Weight Watchers online has varying sections ranging from different plans to community help, and recipes. Success stories with tried-and-true tips are also included for motivational purposes. Tools for helping manage the different Points plans can also be found online.
The South Beach Diet also has its own website. After joining, you will enjoy benefits like newsletters, food diaries, a shopping list generator, meal planner, and more.
Other popular diets that can be found online include Jenny Craig, Zone, and Atkins. For individuals presently following these diets, having the online support can make a big difference in meeting weight loss goals.
Customized Programs
In addition to the popular diet programs with online availability and support, several websites offer customized programs after answering questions. Most of the time, the programs are customized versions of plans all ready set up, but with modifications. However, a few offer suggestions based on what you customarily eat and your fitness level, along with exercise routine.
Fitday.com is a website based around your current lifestyle. Instead of following a prescribed program, you make nutritionally sound choices and exercise. Then, you enter your daily food intake, activities, and weight, and it analyzes and tracks your progress. It is a free online dieting tool.
eDiets.com has a wide variety of resources. From recipes to a panel of advice-giving experts in motivation, fitness, diet, and nutrition, eDiets has a lot to offer. Additionally, by taking the Diet Needs Analysis, you will receive several recommended programs based on the answers you give on the questionnaire.
Thedietchannel.com offers reviews and analysis of current diets. A variety of diet information is available, whether you are looking for a weight loss or meal plan-based program. Fitness plans and articles on health and exercise are also offered.
No matter what your current lifestyle, fitness level, or knowledge of nutrition is, it is always smart to begin to live a healthy life. Finding a diet online can aid in that process of making you a more active and fit person.