Biggest Loser Diet Online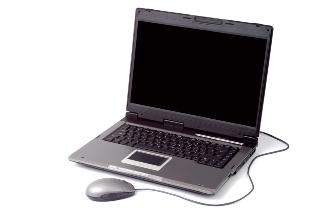 The popularity of NBC's weight loss reality show, The Biggest Loser, has continued to grow since it premiered in 2004. Now, NBC has launched its subsidiary diet plan, The Biggest Loser Club available online at The Biggest Loser Club.
How It Works
The web program offers the same individualized diet and fitness plan as the reality show, striving to meet the specific health and nutrition needs of each participant. The diet component is based on healthy eating habits with no fad diets to follow or supplements to take. Members can specify diet choices from the following options:
Vegetarian
No red meat
No eggs, no pork
No poultry
No tofu, no fish
In addition, the fitness portion of the program entails intense exercise, incorporating both cardio and strength training workouts. Unlike the TV show, you do not have to apply to be a "contestant."
What You Get
According to your food choices during the registration process, daily meal plans, recipes, and grocery lists are created specifically for you when you join the biggest loser diet online. The two trainers on the show, Jillian and Bob, as well as contestants can be contacted for information and support. There are animated fitness demonstrations to help with exercise accuracy. Individually, members are able to access the following:
Tracking weight changes
Monitoring exercise regimes
Tracking food intake
Diet tips
Message board
Nutrition articles
Success stories
Cost of Online Program
This version of the plan is currently $19.98 per month, or you have the option of saving 35 percent by signing up for the three month plan, which is $39.00. In addition, right now if you sign up for the three month plan, you'll also receive the free welcome kit which includes a Dynaband, Portion Plate, Helpful Magnet, Tote Bag, The Biggest Loser Calorie Counter, The Biggest Loser Food Journal, and The Biggest Loser Success Secrets.
There is a 10-day trial period in which you can try the online diet tools to determine whether it will work for you. A guaranteed full refund is offered at your request within the 10 days. There are additional products available for purchase, such as the Biggest Loser book, DVD, and notepads, but are not mandatory for membership.
Does Biggest Loser Diet Online Work?
The Biggest Loser Cookbook
As with other online diet programs, such as Weight Watchers, computer proficiency is necessary even though most websites make navigation fairly easy. If you can stick to a diet plan with the use of a keyboard, determination, and persistence, then the Biggest Loser online program may work for you.
Safety
It is standard practice to seek the advice of your physician before starting any weight loss or fitness program, including the biggest loser diet online. Overweight persons have physical limitations that can cause injuries when over-exertion has occurred.