Recipes Suitable for the HCG Diet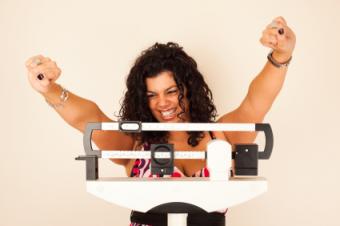 HCG is the acronym for human chorionic gonadotropin, a natural pregnancy hormone found in the placenta during the first trimester. HCG is a hot topic among dieters as well because it is believed to aid in weight loss. In fact, there is a multitude of HCG diet recipes available on the Internet, and these recipes are designed to signal the body to break down and use body fat as a primary fuel source.
Phase One HCG Diet Recipes
Each section of the HCG diet is referred to as a phase, with specifically designed recipes for each phase. The following recipes are suitable for those who are in phase one of the HCG diet.
Radish Salad
Ingredients:
Radishes (1 ½ cups sliced thin)
Onion (1 tbsp. minced)
Lemon juice (2 tbsp.)
Salt and pepper
Preparation:
Stir radishes, onions, and lemon juice together.
Add salt and pepper to taste.
Chill before serving.
Mexican Fajita Chicken Soup
Ingredients:
Boneless, skinless chicken breasts (3 oz. grilled and shredded)
1 tomato (chopped)
1 tbsp. onions (minced)
1 tbsp. garlic (minced)
Fajita seasoning
Parsley (1 tbsp.)
Preparation:
Stew tomatoes until tender.
Add onion, garlic, parsley, and ¼ packet of fajita seasonings, and stir.
Finally, add chicken and cook until warm and bubbly. Serve immediately.
Phase Two Recipes
The following recipes are suitable for those in phase two of the HCG diet.
Chicken Chili
Ingredients:
Boneless, skinless chicken breast (3 oz. cooked)
Cabbage (1 cup shredded)
Onion (1 tbsp. minced)
Reduced fat chicken broth (2 cups)
Chili powder (1 tbsp.)
Cumin (1 tbsp.)
Cayenne pepper ( 1 tsp.)
Black pepper (1 tsp.)
Preparation:
Bring chicken broth to a broil, and add seasonings, cabbage, and chicken.
Reduce heat, and let simmer for 10 to 15 minutes until cabbage is tender. Serve immediately.
Lemon Ginger Asparagus
Ingredients:
Asparagus (snapped, 2 cups)
Ginger root (1/2 tbsp. minced)
Garlic (3 cloves, minced)
Water (1/2 cup)
Pepper
Lemon zest
Preparation:
Cook garlic and ginger in a pot over medium heat for three minutes; then, add water and asparagus.
Boil the mixture for five minutes; then, remove asparagus from pan.
Season with pepper and lemon zest, and serve immediately.
Phase Three Recipes
The following recipes are suitable for those who are participating in phase three of the HCG diet.
Raw Stuffing Recipe
Ingredients:
Raw almonds (2 cups)
Granny Smith apple (1 apple, chopped)
Sweet onion (1/2 cup, chopped)
Celery (4 stalks, chopped)
Garlic (2 cloves, minced)
Flaxseed (2 tbsp.)
Olive oil (1 tbsp.)
Sea salt (1/2 tsp.)
Cayenne pepper (1/8 tsp.)
Sage (2 tsp.)
Thyme (2 tsp.)
Marjoram (2 tsp.)
Preparation:
Soak almonds overnight; then, drain and rinse.
Chop almonds into fine pieces, and mix with apples, celery, onions, garlic, and remaining ingredients in a food processor.
Pulse mixture until desired texture, and serve.
Smoothie
Ingredients:
Natural Flavor Protein Powder (2.5 scoops)
BarleyMax (3 tsp.)
Pink grapefruit (1/2 of fruit)
Strawberries (1/4 cup, chopped)
Granny Smith Apple (1/2 cup, chopped)
Water (1 cup)
Stevia (2 tsp)
Swiss chard (1 cup, chopped)
Konjac flour (1/2 tsp., optional-used to mix thicker smoothie)
Preparation:
Add ice cubes, and mix all ingredients together in a blender until smoothie has the right texture.
For specialty ingredients, visit the Sheepra Mini-Store on Amazon.
HCG Diet Cookbooks
To create even more delicious recipes for each phase of the HCG diet, check out the following recipe books sold on Amazon.
The HCG Diet Gourmet Cookbook - Create over 200 delicious, low calorie recipes, including soups, salads, chicken, beef, seafood, desserts and beverages in this cookbook by Tammy Skye.
The HCG Diet Cookbook: Helping Weight Loss Happen - This cookbook by Melissa Bitter features a variety of recipes based on fresh meats, fruits, vegetables, spices, and herbs.
HCG Diet Recipes and Cookbook: 50 HCG Diet Recipes - This cookbook features 50 HCG diet recipes and includes the HCG diet summary with helpful tips for succeeding at each phase of the diet.
HCG Diet Success
By eating the right foods throughout the different phases, the HCG diet can help you lose weight without losing muscle mass or slowing down your metabolism. By following the HCG diet, you can actually trick your body into thinking it is getting more calories. The results could mean a trimmer, more fit you!